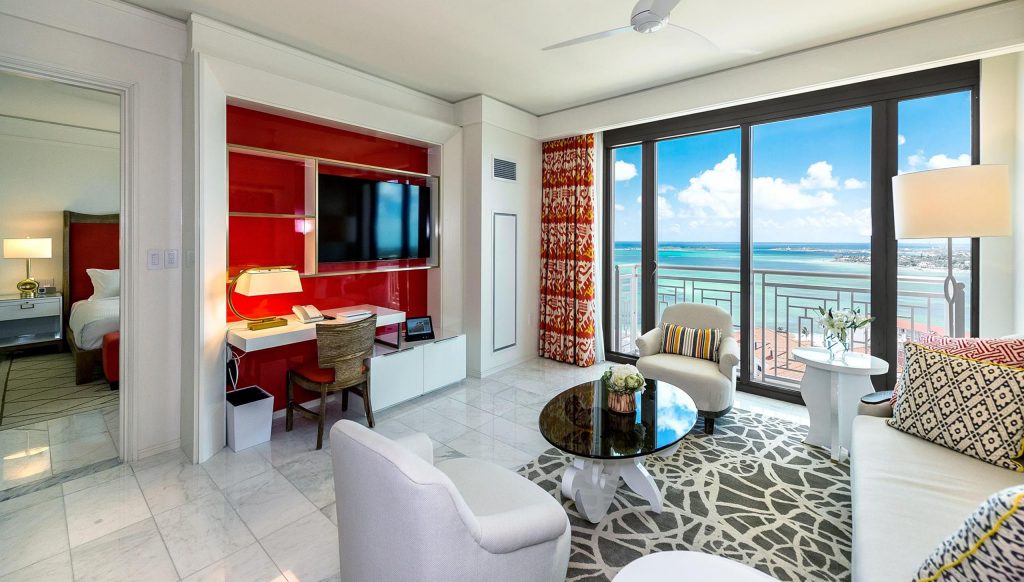 The guestrooms at the Baha Mar Resort are something special.
There are three hotels, each with a different vibe. The Grand Hyatt offers relaxed, modern luxury. The SLS has a more contemporary style. The Rosewood offers the epitome of refinement and sophistication.
Think Simple installed the lighting control systems in all 2,200 guestrooms in the three hotels, including 230 luxury suites.
In doing so, we worked closely with the electrical contractor, who installed all of the wiring and lighting fixtures, while our technicians programmed the Lutron system and installed Lutron wall plates, which include dimmers and dual, international-style outlets.
Guest satisfaction has been very high, with all three properties averaging four stars or higher on TripAdvisor. One writes, "We would definitely stay here over and over again. Love the decor and modern amenities of the guest rooms, the high level of service offered by all employees and the other amenities/activities offered by the hotel. Would definitely recommend this hotel to families, corporate entities, couples or individuals just looking to love themselves and chill."
Baha Mar main page – Convention Center – Bond Nightclub – Privilege Pool –  Casino & Sports Book   –  Restaurants and Bars – Outdoor Areas