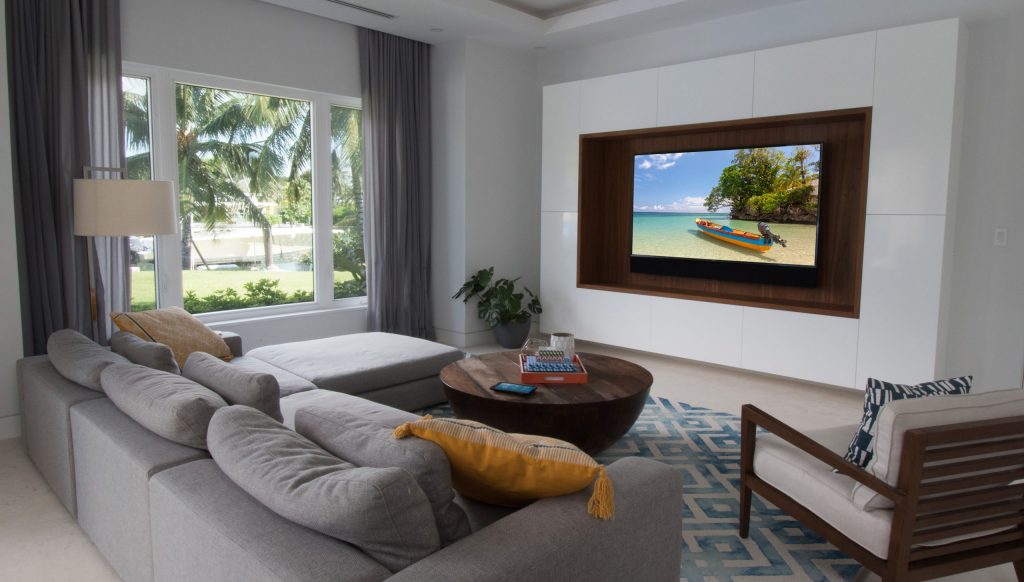 Home in Lyford Cay, Bahamas
If you could live anywhere in the world, where would it be?
Maybe in Lyford Cay, a private gated community on the western tip of New Providence Island in the Bahamas?
One of the world's wealthiest and most exclusive neighborhoods, Lyford Cay was built on a large cay, or bank, on the Atlantic Ocean, creating an inner harbor for ocean-going yachts. The choicest lots are on the beach or the harbor, and the majority of homes have a water view.
Residents of the community enjoy a near-ideal climate with sunshine, on average, 340 days each year. The Lyford Cay Club, founded in the 1950s, offers a magnificent golf course, a tennis center, a 74-slip marina, a pool, white sand beach and dining. The neighborhood is only 10 minutes from Nassau's Lynden Pindling International Airport, and from there residents can fly direct to Miami, New York, London, and many other cities.
The home shown here is a relatively modest ranch, but it's beautifully appointed. Located on a quiet street on the inner harbor, it includes a great room with living and dining areas, a large kitchen, family room, and an outdoor living/dining area with an in-ground pool.
Think Simple installed all of the audio, video, security and network systems throughout the home. Highlights include whole-house audio that extends outdoors; climate control and security using Nest components, and a Crestron home control/automation system tied to the family's Android phones and tablets. The family room includes a beautiful Bowers and Wilkins speaker system that conceals left, right, and center speakers, plus a subwoofer, in a stunning white architectural frame around the TV.
The homeowners are extremely pleased with our work.