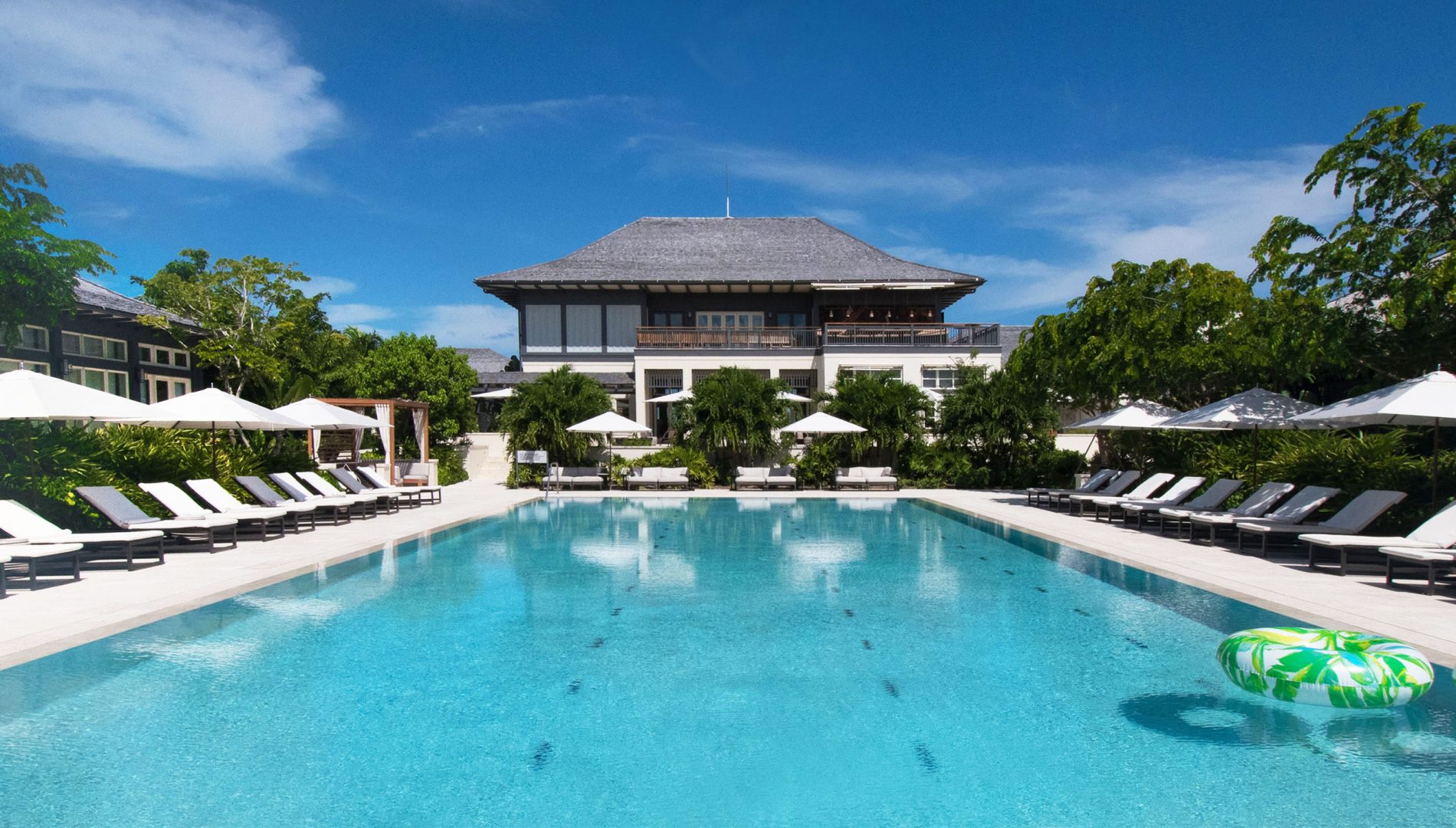 A standout boutique resort just west of Nassau, the Island House has 30 beautiful rooms, six rental apartments, two poolside cottages, and a warm, discerning approach to island living.
Unusually well appointed, the property includes a 48-seat art house cinema, three restaurants, a cafe, spa, movement studio, squash and padel courts plus a lap pool. Think Simple designed and installed the technology for the entire property.
The cinema is a centerpiece, luxuriously equipped and managed by a local filmmaker. It shows commercial hits, independent and Caribbean films and is a host of the Bahamas International Film Festival. We installed its digital high definition and surround sound systems, including a Barco projector, Meyer Audio speakers and subwoofers, and a 22' VistaScope screen from Stewart.
"At the Film Festival last year, we showed "Beasts of No Nation" and had its director here in person," recalls Lauren Holowesko, who served as the project manager for the resort's construction and now is its director. "He said he was completely flabbergasted by the quality of the sound and visuals…The cinema has given us a stamp on the map for the film industry, but it was only one example of the quality of Think Simple's work on the property."
In addition to the cinema, there's an event center with an 80-seat meeting room that we outfitted with state-of-the art projection, sound and teleconferencing gear. There's background music throughout the restaurants, lobby and fitness areas, plus a property-wide IP network that provides Internet for staff and guests and a backbone for the media and other systems.
We outfitted the guestrooms and apartments as well, with wireless Internet, multi-room music systems, satellite and Apple TV.
"One of the most challenging parts of the project," Holowesko says, "was the installation of an energy management system tied to our electronic keys. I found it in a hotel I stayed at in London, but it had never been used in the Caribbean." Think Simple implemented custom Crestron control to integrate the key system, from Guest Key of the UK, with the heating and air conditioning, lights and AV systems. The elegant system gives management and guests a very simple way to control the guest rooms, while Crestron minimizes energy costs.
"Throughout the project, there was always a fight between aesthetics and function, between time constraints and our very high standards, with a lot of back and forth with the designers," she adds. "It was very much a collaborative effort, and we worked closely with  Rock and Greg at Think Simple.
"They were fantastic, very hands-on, always patient, always going above and beyond, even after the project was finished."
Read more about the Island House in the Five Star Alliance.
Learn more about:
The Island House Cinema — The Island House Event Center
Photos 2, 3, 4, 6, 9 and 10: Jessica Antola