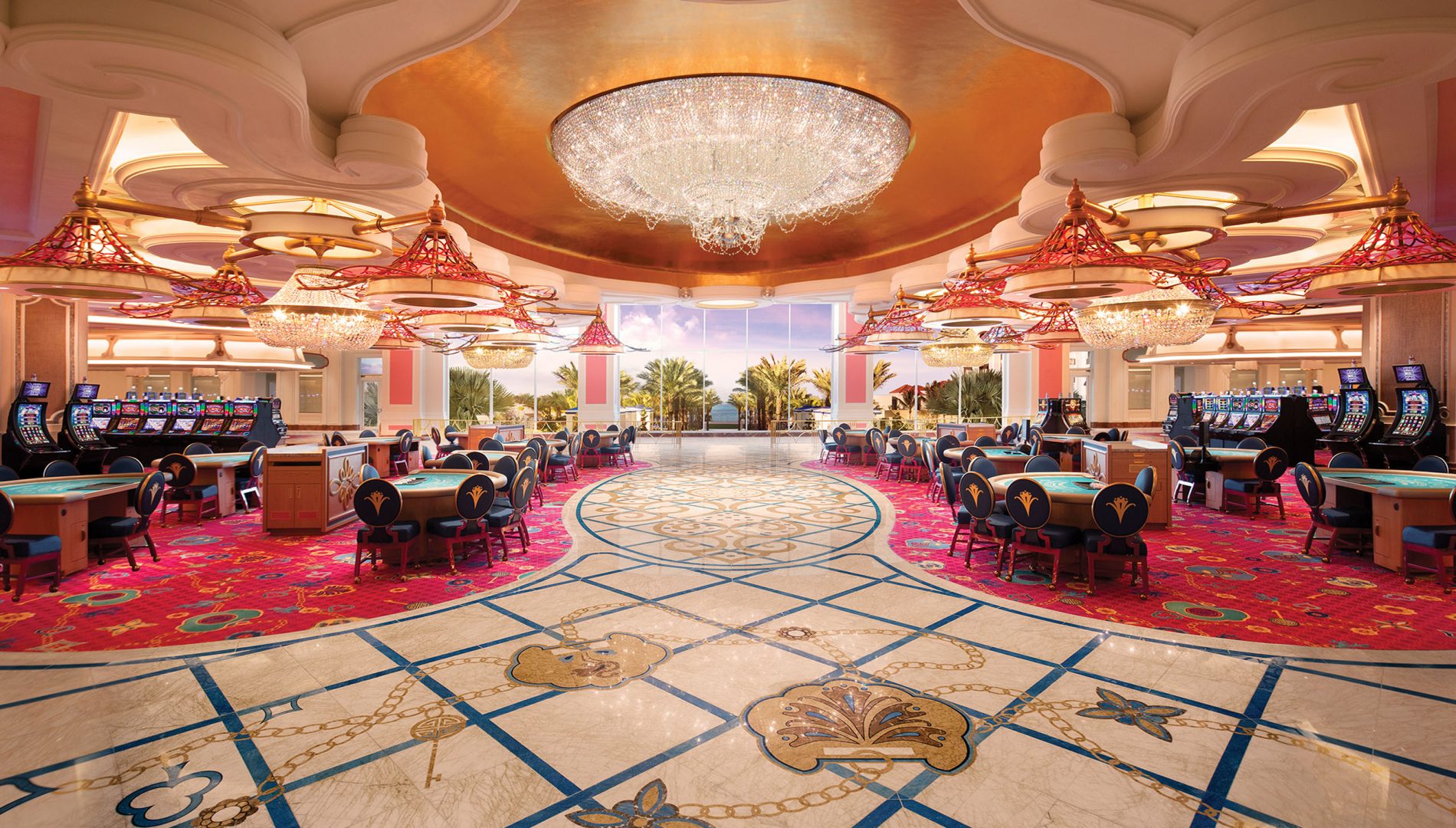 Baha Mar Casino & Sports Book
It's the perfect combination of high energy and luxury, terrific service and a setting unlike any other, with floor to ceiling windows looking out at the Atlantic Ocean.
The Baha Bar Casino is the largest in the Caribbean, with something for everyone, from novices to high rollers. Its 1100 electronic games include all the latest hits, and the 119 table games feature blackjack, baccarat, poker, craps, roulette and many others.
The sports book, operated by William Hill, is exceptional, with pro and college football, pro and college basketball, baseball, soccer, auto racing, horse racing, hockey, mixed martial arts, boxing, and more.
Together, the casino and sports book bring Las Vegas-style gaming to the Bahamas, but the dealers, servers and cashiers are friendlier, and the guests have more fun. Online reviews give the facility 4.5 stars on average, with guests using words like "beautiful," "amazing" and "awesome."
Think Simple installed all of the sound, lighting control, and video systems in the casino, including the high-roller suites as well as the more casual areas.
In the sports book, our work included installation of the video walls, displays, sound system, and supporting video and audio distribution network. (The original video walls were installed by a different vendor, but management asked us to redo their work in January, 2019, because they realized it was not up to the caliber of the systems we had installed.)
"Wow, what a breathtaking place," reads one review on TripAdvisor.  Another guest writes, "Beautiful casino, Beautiful hotel. Very accommodating staff, very friendly. It has the awe factor when arriving. The bars inside were fantastic."
A third writes: "Amazing casino…They certainly know how to treat you there! The casino is beautiful, clean, big and full of life. The dealers were all friendly all the time. They seemed to appreciate us being there and spending time at their casino."
Baha Mar main page  –  Convention Center  – Bond Nightclub – Privilege Pool – Restaurants and Bars – Outdoor Areas– Guestrooms