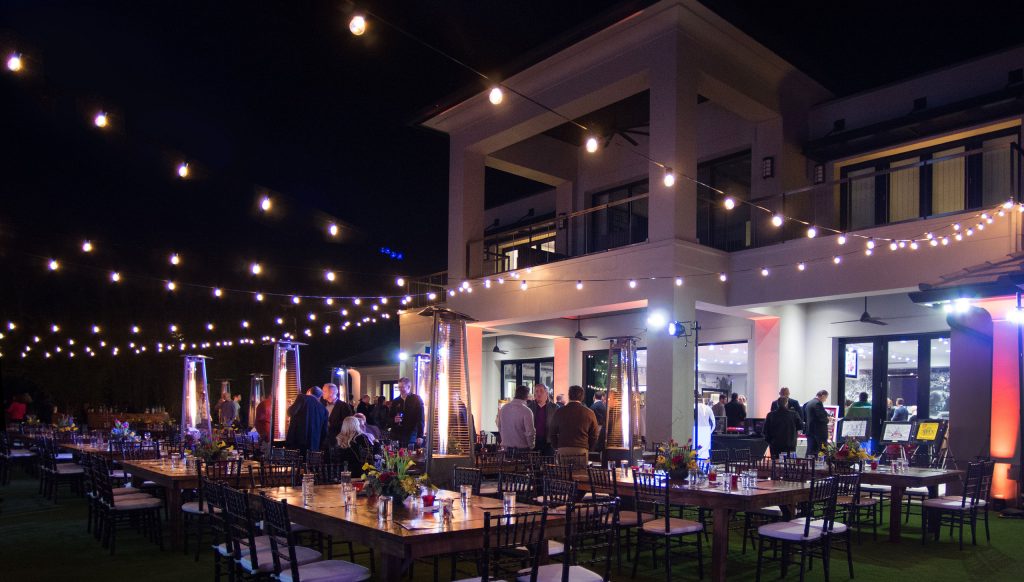 Ian Poulter's Corporate House
"It's simple, really," says pro golfer Ian Poulter. "I want to be the best at what I do, and I want to surround myself with the very best as well."
Poulter has had a remarkable life. Twice a World Golf and four times a Ryder Cup champion, he is at the very top of the European and PGA Tours. He has an amazing family and a beautiful home as well.
Yet his success is possible only through a rock-solid work ethic and constant travel, leaving little time for glitches or breakdowns. So when he decided to build a business and event center, he knew needed the very best technology integrator.
"He's the nicest guy," says Think Simple partner and project manager Will Gilbert. "But at the same time, he has a really good eye for symmetry and dimension. Everything has to be precise, just as precise as he is on tour."
The car showrooms
The new "Corporate House" puts Poulter's business, charity work, and his passion for Ferraris into a 20,000 square-foot office,  meeting space, car showroom, and guest house. Designed by Andrew Kirschner of Jackson Kirschner Architects and Angie Kline of Magnolia Design Studio, and built by Jim Akers of Akers Custom Homes, the property is stunning and remarkably functional.
Visitors are drawn immediately to the cars. Poulter not only drives his Ferraris, but he enjoys them as artwork, values them as an investment, and is happy to use them as a draw for the charity and corporate sponsor events he holds here. There are two car showrooms in the Corporate House, separated by a courtyard.
At the entrance to the larger is a four-sided "jumbotron" Think Simple built, with four 65" Samsung 4K displays hanging from the ceiling.  Poulter uses it to play welcome messages, sponsor presentations, and videos for his guests.  More impressive is a  "Ferrari wall" with a graphic of Enzo Ferrari and two 55" 4K Ideum Touch Tables, each of which shows the complete Opus Books Collection.
Because he values entertainment, there's an intense, multi-player racing game room in the smaller showroom. Adding to the fun is a superb sound system, which was something of a trick to create given the fire safety requirements of automotive facilities. Learn more about the car showrooms.
The office and conference room
At one end of the larger showroom is Poulter's office and conference room, which includes a SMART kapp interactive whiteboard. "This is a really simple solution," Gilbert says. "Ian can collaborate with staff or sponsors anywhere in the world, sharing and marking up drawings and documents using their computers, tablets or smart phones."
These rooms serve as a nerve center for the events, which can extend out into the courtyard and onto the lawns. There's a commercial kitchen as well, plus four bedrooms and a living room for guests who stay over.  Learn about the conference and collaboration center.
Events at Corporate House
Because the main purpose of Corporate House is to host corporate and charity events, it is optimized to attract and serve large numbers of guests.
The technology Think Simple installed ensures that guests are comfortable and safe, and any audio and video important to the event is high impact. Learn more about the events Ian Poulter holds.
Because Poulter insists on the best, Think Simple used Crestron components whenever possible, including a 4K DigitalMedia network with a 32X32 switcher, making it possible to send the highest quality video from any source to any display in the car showroom, office, kitchen, or guest rooms.
There's also a Crestron Multiroom Audio System, Crestron lighting and shading, and Crestron control of the AV, climate and security/surveillance systems.
The car showroom – The office and conference room – Events at Corporate House