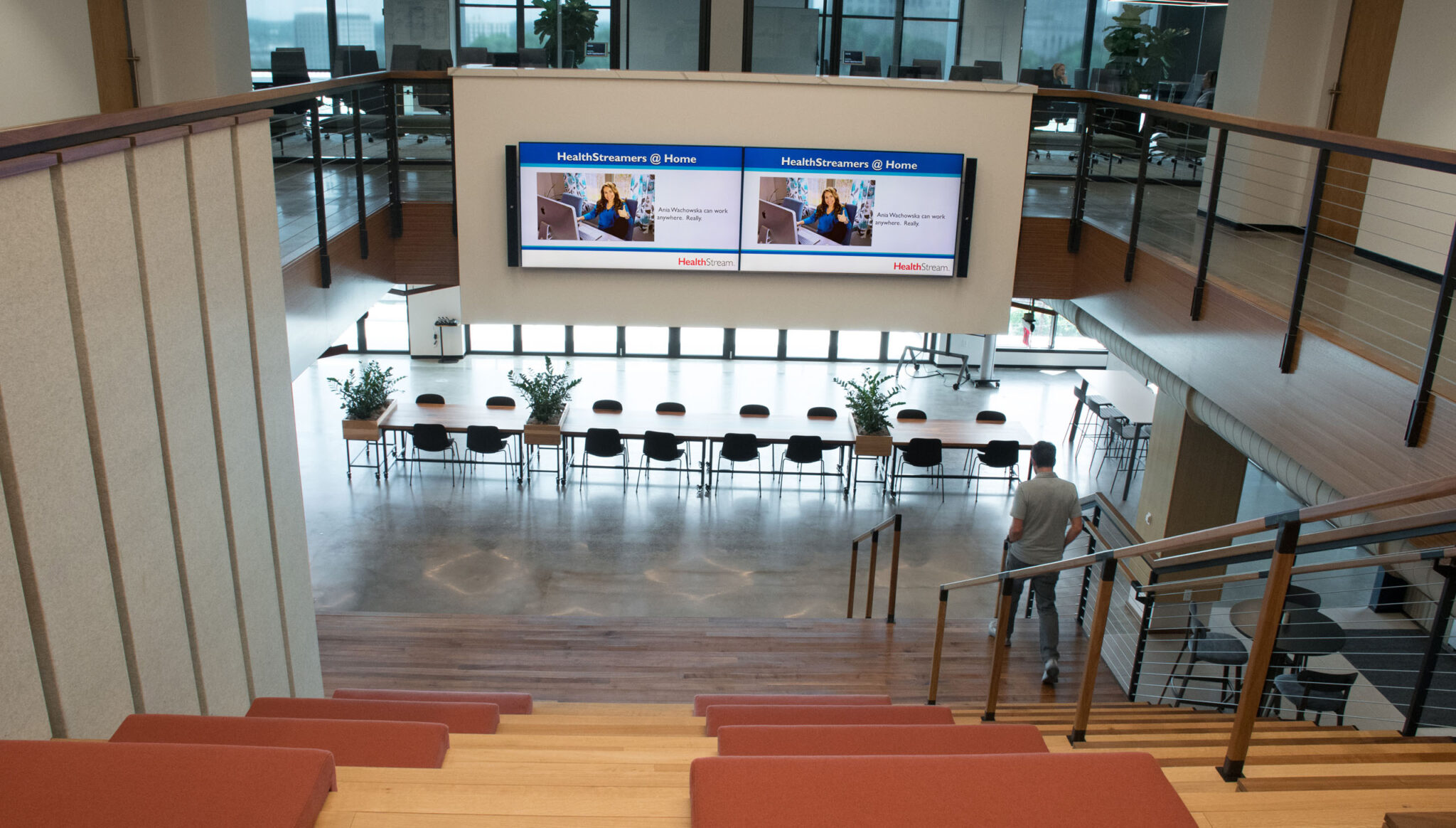 Digital Signage at HealthStream
In a company as values-oriented as HealthStream, the ability to inform, motivate, and educate its employees is especially important.
A large digital signage system, designed and installed by Think Simple, is very helpful in supporting these goals.
"We recommended a system based on Samsung SMART Signage," says Will Gilbert of Think Simple. "It's just a very simple, very reliable product, which we've had very good success with over the years."
The signage system at HealthStream includes 12 large-screen displays, ranging from 55" to 82" diagonal, located in high traffic areas such as the main entrances into the offices, the Forum, and the employee lounges. Many of these spaces are used for meetings and presentations as well, and the signage displays are easily switched from one purpose to the other.
Slides are easy to create, the image quality is stunning, and so the system is in constant use.
See also
HealthStream main page  –  The Forum  –  The Strategy Room  –  Conference & Huddle Rooms