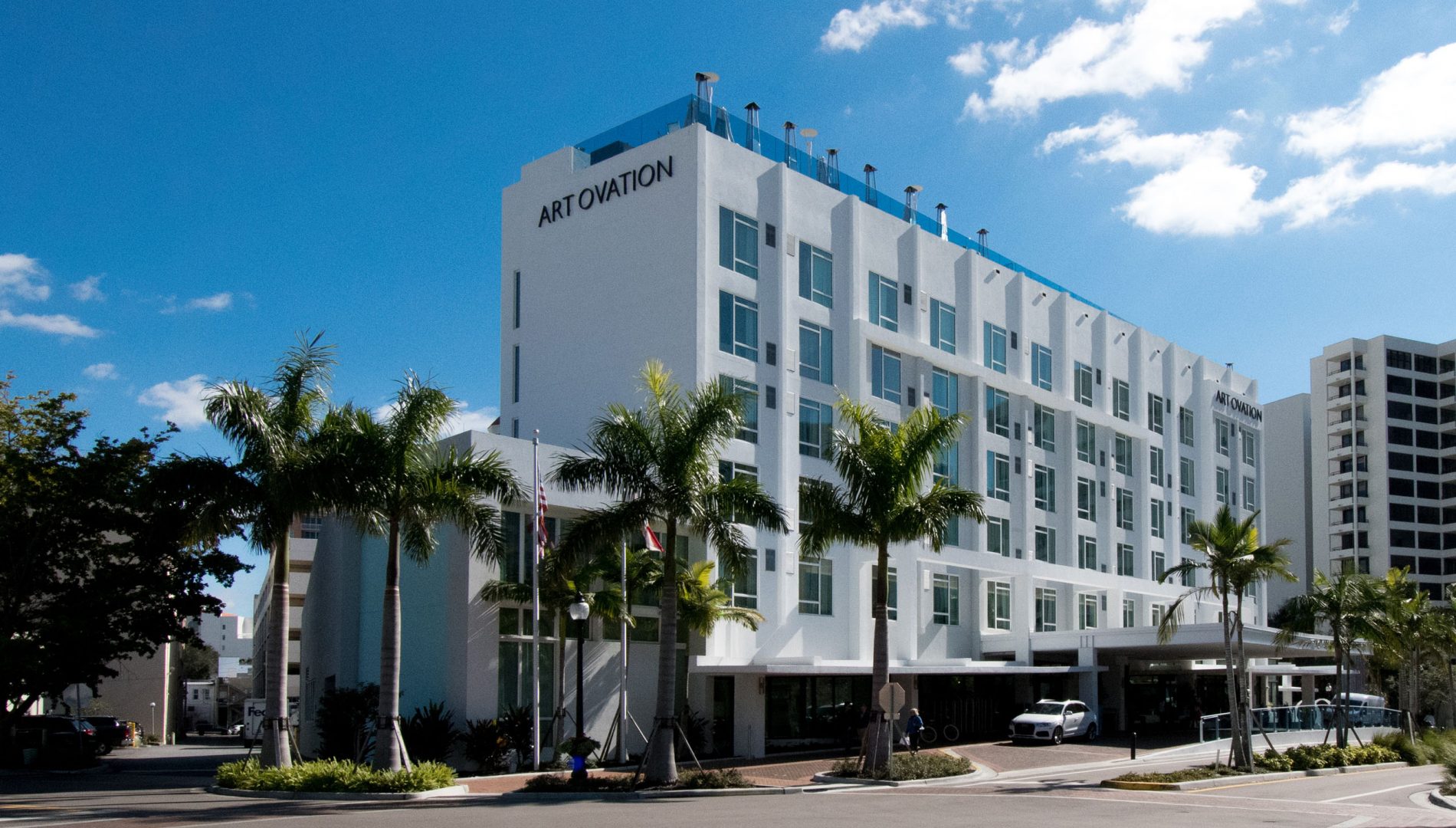 The porte-cochère at the Art Ovation
When you first drive up to the Art Ovation, you're greeted by a eye catching display of electronic artwork in the ceiling of the porte-cochère.
The artwork can consist of still or animated images, and it may reflect the theme of the exhibits within the hotel lobby or be chosen for a specific event.
Think Simple designed a system that would not only display these images beautifully, but stand up to the heat of a Florida summer and the wind and rain of a tropical storm. To do so, we installed six 65" Sunbright outdoor displays, connected to a Samsung Magicinfo digital signage server inside the hotel. The browser-based system makes it extremely easy for the hotel's curator to update the images shown on the displays.
In addition to the artwork displays, we installed an Aiphone video intercom to simplify the work of the doorman and valet. Either can communicate instantly with the concierge to ask for a bellman or respond to a request for a car. The system includes a camera in the porte-cochère and a video screen at the concierge desk, so staff can see when vehicles arrive and advise guests when they are ready.
It's a fitting entry for a property that one Orbitz reviewer called "wonderful and unique," and another "a mesmerizing hotel."
____________
Art Ovation main page  –  Lobby & Restaurant  –  Rooftop Bar & Pool  –  Ballroom