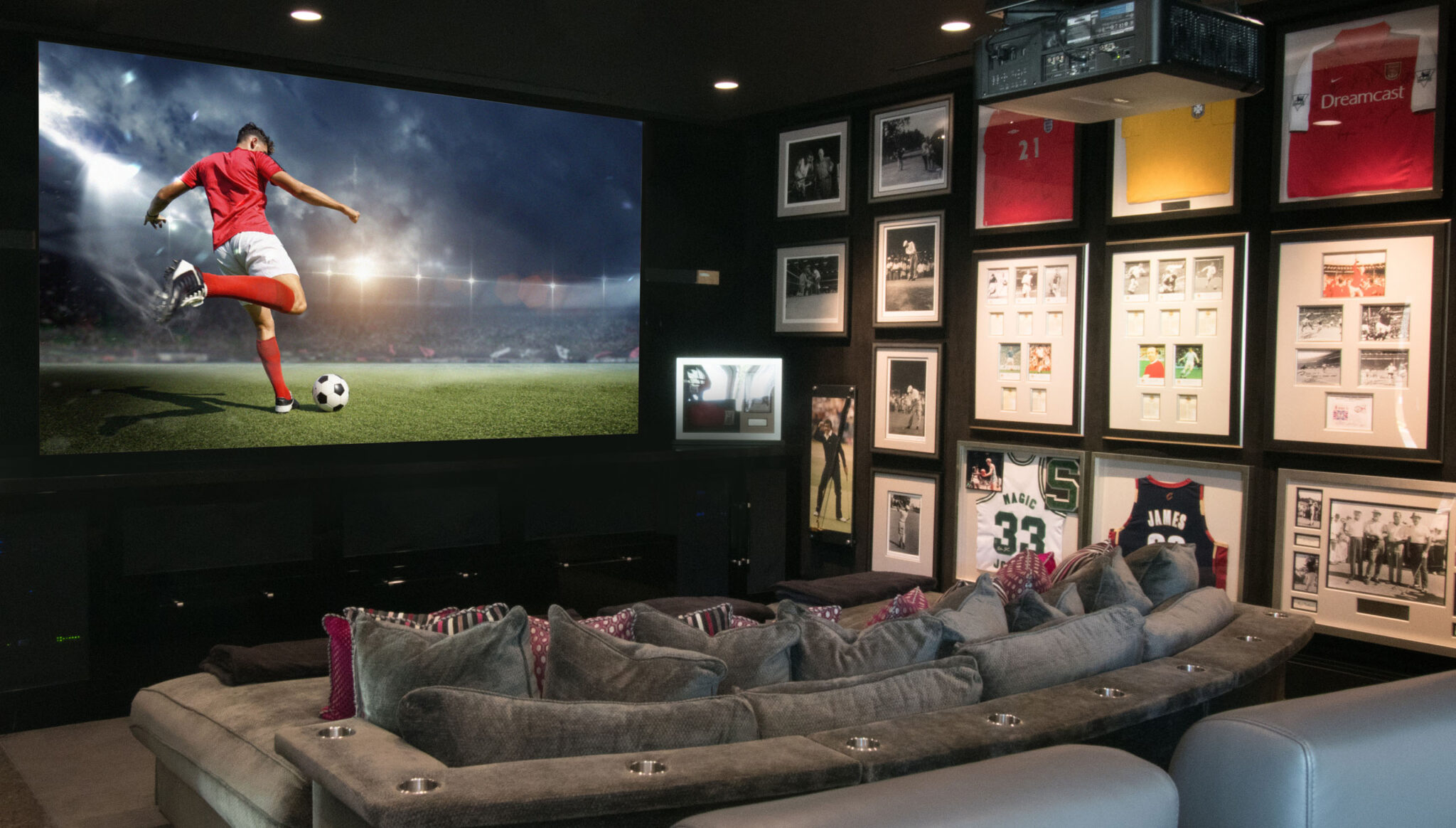 Ian Poulter's Home Theater
The entertainment system in the Poulter home includes a large home theater, with seven luxury recliners plus loungers for five or more children.
Originally outfitted with a small projection screen and four flat-screen TVs, Think Simple upgraded the theater with a 4K laser projector from Digital Projection, a 160" Zero Edge screen from Screen Innovations, and Crestron surround sound and multi-screen processors.
The brightness and contrast of the projector is amazing, as is the quality and impact of the surround sound. Whether the family is watching a movie, Ian's favorite football club (Arsenal), or formula auto racing, the sights and sounds of the experience are totally immersive.
The theater is outstanding as a game room as well, outfitted with PlayStation, XBox and Wii consoles.
The multi-screen video processor is a nice addition, allowing the family to watch a movie or video on one section of the screen, while keeping an eye on a ball game or two or playing a video game on other sections.
Outside the theater is a bar with two TVs, stereo audio, and both pool and billiard tables. (The TVs and the audio system can work independently, or play the same content as the theater.)
Past the bar is Ian's fitness center, where Ian and a family member can run on side-by-side treadmills, ride stationary bikes, or work out with machines or free weights.
Poulter home main page – The golf simulator – The living areas – Corporate House