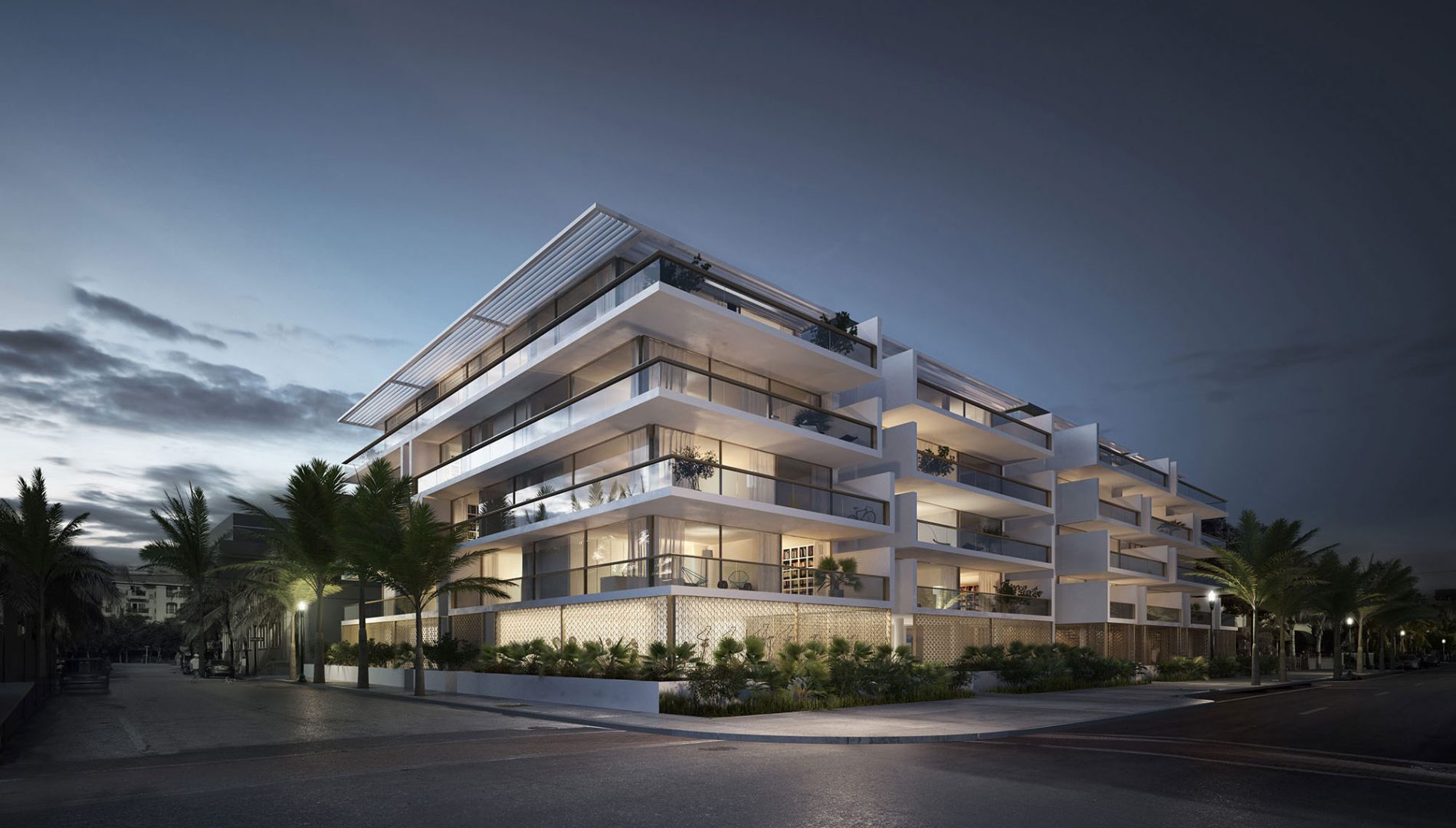 Three Hundred Collins, Miami Beach
Called "the ultimate balance of city living and cool tranquility," Three Hundred Collins is a spectacular new residential building in the SoFi neighborhood of Miami Beach.
SoFi, or South of Fifth, is the most exclusive area of South Beach, close to the marina, the park, the Art Deco District, museums, galleries, and fantastic restaurants.
Designed by master architect Thomas Juul-Hansen, Three Hundred Collins includes 19 superbly crafted condominiums. There's a 75-foot rooftop pool, plus a garden, fitness center and beach concierge.
Think Simple has prewired the entire building, making it ready for the latest technology. Working with JMH Development, we're offering homeowners outstanding audio, video, network, lighting, shading, security, control and automation systems, designed and installed exactly to their preferences.
As with all of our custom systems, we partner with only the very best equipment suppliers and manage everything with our own, carefully trained and certified engineers and technicians.
Above all, the technology we install is extraordinarily simple to use.