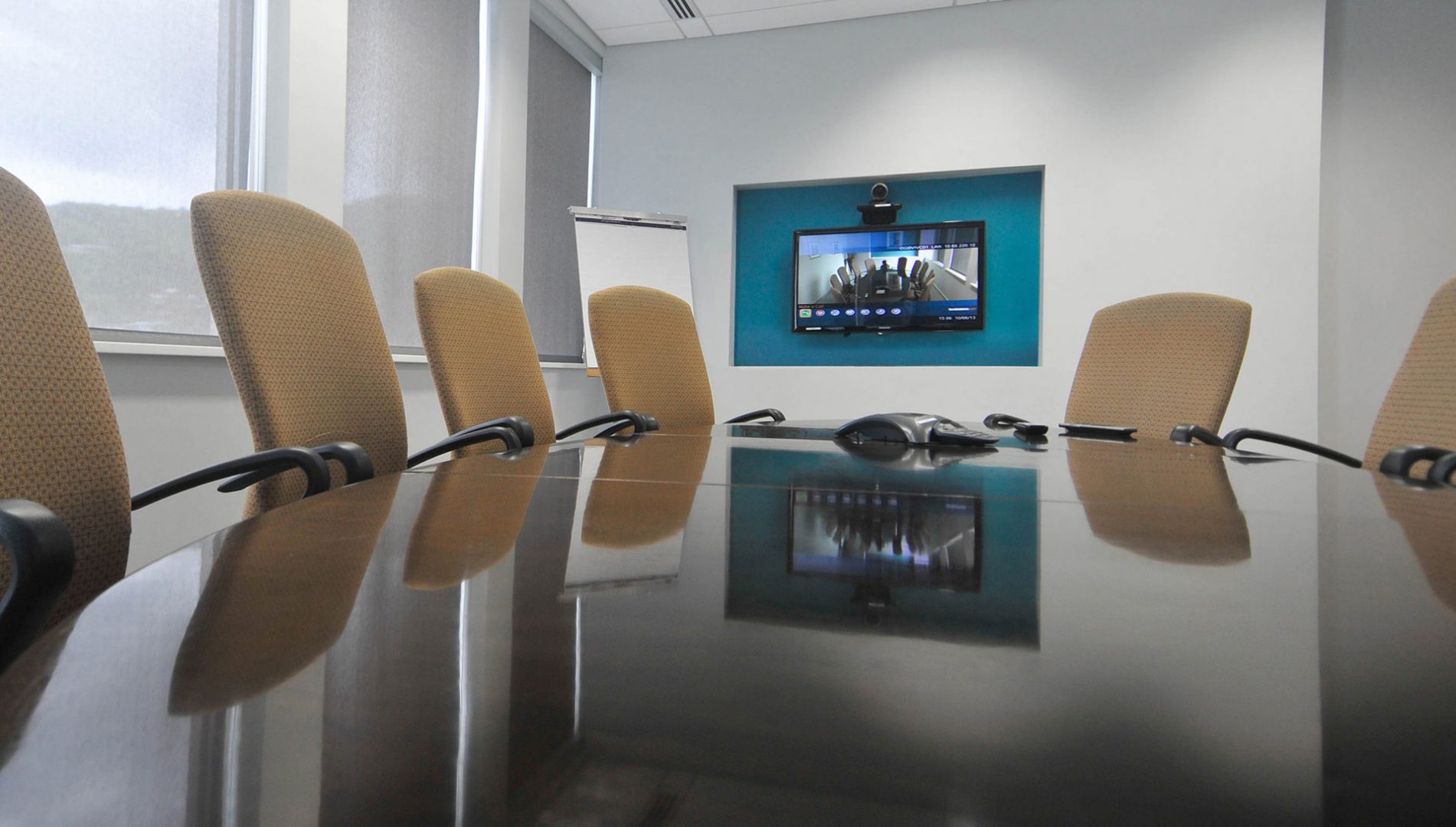 Operating in key financial centers in Europe, Asia and the Caribbean, Ogier has offices in the BVI, Cayman Islands, Guernsey, Hong Kong, Jersey, Luxembourg, Shanghai and Tokyo.
With the corporate and financial sectors forming the core of their business, they focus on the law in banking and finance, corporate and commercial, investment funds, dispute resolution, private equity and private wealth.
OBM International designed a beautiful set of offices for Ogier in the Ritter House in Road Town, Tortola. Because the firm needed solid, impressive and easy-to-use IT and AV systems, OMBI suggested they engage Think Simple for all of the audio visual and lighting control integration work.
Think Simple engineers meticulously documented the integration of all these systems for installation. They also had to design a purpose-made video conferencing room based on Cisco systems. The design harnessed Crestron DigitalMedia and Crestron control solutions to efficiently to manage and distribute all the signals.
There's a large, divisible boardroom with seating for up to 28 people when used as one room, or, when the air wall is closed, for up to 14 people in each of the separated rooms. Think Simple's programming team had to make each zone work as a standalone room or a joined area for larger gatherings and events. On the level below, there's a smaller conference room with seating for 10, and an interactive training room. There's also a lunch room with satellite TV and background music systems for staff.
Each of the conference rooms can be used for video-based meetings with clients and staff anywhere in the world, as well as local meetings. Crestron touch screens make it extremely easy to choose sources or dial an international location.
"A firm like this needs an outstanding conference space, with the ability to connect to anyone anywhere via video," says the Think Simple project manager. "They have been very pleased with our work, especially the simplicity of its operation."