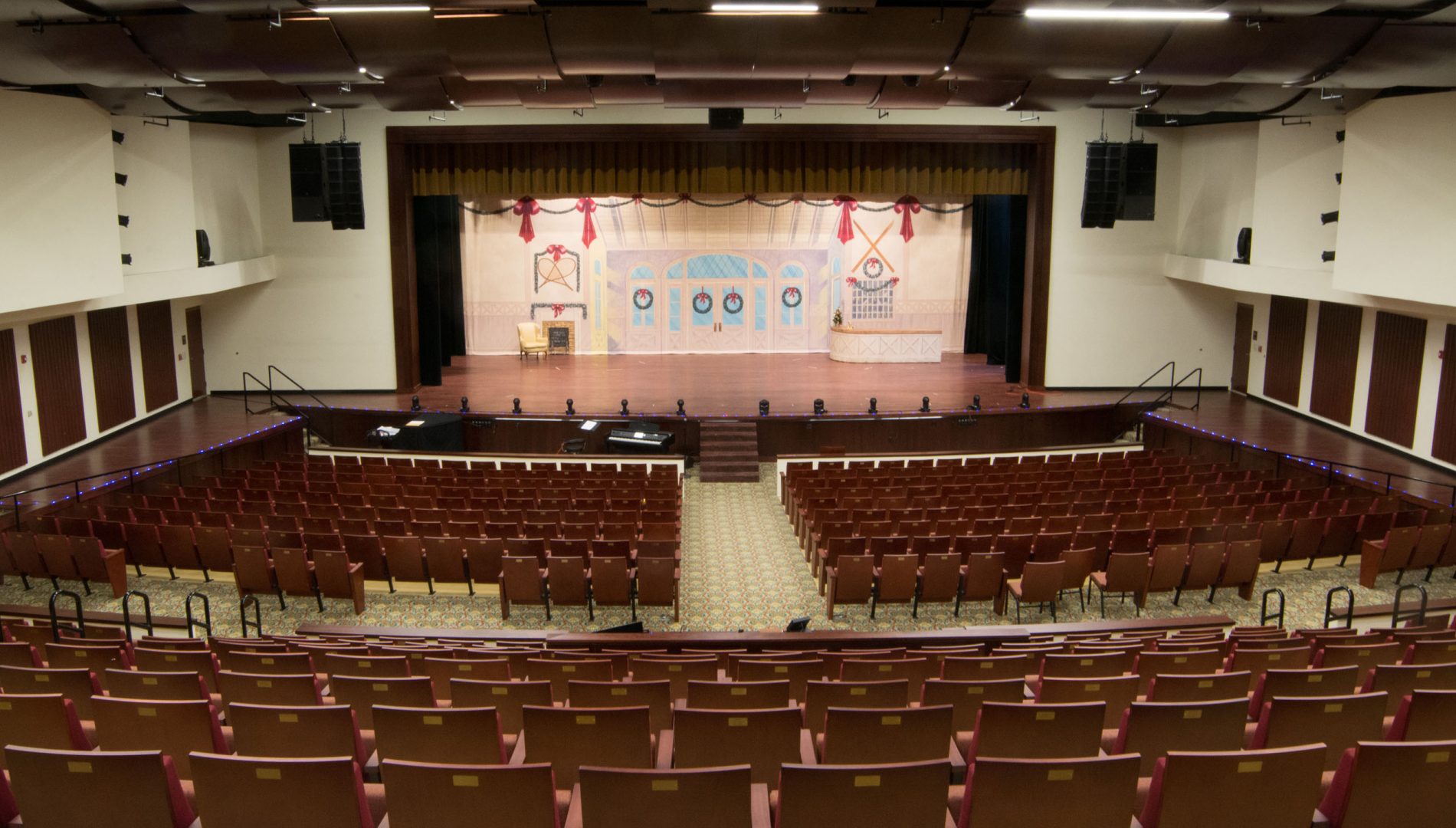 Performing Arts at The King's Academy
In May, 2017, The King's Academy opened a 23,000 square foot performing arts center, including an 800 seat theater with state-of-the-art lighting, sound and video technology.
The new facility allows TKA to stage Broadway musicals like Funny Girl and White Christmas right on campus, as well as providing a new home for the school's choir, band, orchestra, dance, and theater programs.
Think Simple installed a 4K video system in the new theater, including a Blackmagic 4K Video Hub,  Teradek wireless receivers, and a fiber optic link back to Studio 70, so students and staff can use the school's new Blackmagic portable cameras to record performances, send them live to the digital signage network or put them online.
Think Simple also installed a back-of-house video monitoring system, which includes a high-definition camera aimed at the stage and flat panel displays in backstage areas, so that performers and staff can monitor ongoing performances and be ready for their cues.
It's an amazing space and amazing technology for a K-12 school—a long-anticipated showcase for an outstanding fine arts program.
____________
The King's Academy main page – TKA Studio 70 – Broadcasting TKA football – Digital signage at TKA  – The Cube collaborative classroom